Christ Medicus' Mission Statement:
To promote the active presence of Christ-centered health care and health caring that is faithful to Catholic teaching, the Gospel of Life, the Theology of the Body, Humanae Vitae, and the Ethical and Religious directives of Catholic health care through active engagement in education, public policy, and the marketplace empowering individual rights of conscience and religious liberty in daily life for all, in all we do.
As members of the Christ Medicus Foundation (CMF) we are together dedicated to the active presence and vibrant culture of Christ-centered health care and caring for our families and the Body of Christ — His Church. The model of Christ-centered health care is life-affirming care, rooted in Christ-centered sacrificial love, the gospel of life, the Bible, the Theology of the Body and the Ethical and Religious Direction of Catholic health care. It is "YES" to the active gift of life. Read more
Health Care Conscience Rights
Take action now to directly advocate for the protection of religious liberty in health care.
As certain recent judicial decisions and government administrative determinations have shown, the freedom of conscience in the culture of health care is being challenged across the country. The right of conscience is a fundamental freedom of man and a natural right upon which the Declaration of Independence and the U.S. Constitution was founded upon. It is vitally important that we as a Catholic community pray and advocate for laws, regulations, and judicial decisions that protect religious liberty. For more information on legislation affecting conscience protection rights, please click here.
Introducing CURO — True Christ-centered Health Care and Caring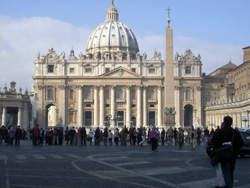 The Christ Medicus Foundation (CMF) is excited to offer to our members a true Christ-centered health care ministry — CURO.
CURO (to: Actively Care, Actively Cure) is a Catholic-living health care ministry available only to members of the Christ Medicus Foundation. CURO is not insurance, it is a health care sharing ministry.
CURO, sponsored by CMF, is managed in complete consistency with the guidelines and administrative requirements of Samaritan Ministries International (SMI).
As a health sharing ministry, CURO offers a Christ-centered alternative to secular medical insurance for committed Christians that is fully consistent with the Roman Catholic faith, the ideals of the Christian community and The Gospel of Life. Joining CURO empowers faith-filled Catholics and fellow Christians to comply with specific Affordable Care Act health care law exemptions, enabling us as a Christian community to participate in health care that empowers us to actively live out our faith in daily life.
When you join CURO, you become a member of a truly unique and powerful Catholic health sharing ministry. CURO offers you a fortress of faith and protection, including:
Direct and active individual stewardship for your health and the health of your family
Active engagement and responsibility for your health and wellbeing
Active patient-physician relationship
Membership in the SMI health sharing program
Enrollment in SMI's Save to Share program
The SMI Special Prayer Needs program
The CURO Charity Care fund
Rx Negotiated Discounts
The Asset Health health and wellness management platform
Debit card share provided payment processing
Physician/provider electronic pricing confirmation and payment negotiation
CURO offers true Christ-centered, holistic health care and caring to CMF members at a cost lower than many traditional health care plans.
Support the CMF mission and actively engage in the stewardship of your faith, your health and your greater well-being by joining CURO today.
News & Information
The Health Care Conscience Rights Act (H.R.940) now has 147 co-sponsors at the 114th Congress (2015-2016). For more information, and a list of sponsors, please click here.
Read our latest newsletter to friends of the Christ Medicus Foundation. The newsletter is a great way to stay connected and informed on all our latest efforts.
Religious Liberty
Voice your support for Religious Liberty and Right of Conscience in Health Care!
On March 4, 2013, Congresswoman Diane Black, Congressman Jeff Fortenberry and Congressman John Fleming introduced (H.R.940), the Health Care Conscience Rights Act of 2013, to stop the Obama Administration's assault on Religious Liberty.
This bipartisan legislation is designed to protect religious liberty and right of conscience in health care and health plans.
2013 Make Straight the Pathway Conference
Videos from the 2013 Conference: