About Christ Medicus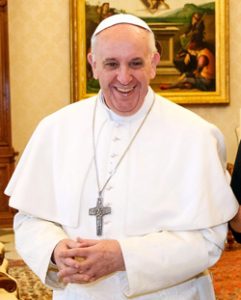 As a member of Christ Medicus, you actively live your faith each day in support of:
Christ-centered care and caring for the whole person from the moment of conception to natural death.
The unique and profound patient-physician relationship grounded in the dignity of the individual and our faith.
The active presence of physicians who dedicate themselves in vocation to serve their patients — through love and dignity.
The promotion and development of partner resources with Catholic Health Systems and integrated provider practices.
The empowerment of Catholic-based health plans, health sharing ministries and technology delivery partners that commit themselves to serve the Church and the faithful.
The active defense of our faith.
The active evangelization of our faith.
The promotion and active stewardship of life and health as a gift of God — that is our responsibility.
The promotion of active Catholic health care and caring success in the marketplace.
The active defense of religious liberty and individual right of conscience.
To be a member of the Christ Medicus Foundation is to be an active Catholic defining the culture of human caring as Christian leaders — as Christians dedicated to living our faith every day, investing in our faith every day, and actively caring for our brothers and sisters in Christ — next to us in the pews.At the Christ Medicus Foundation — we are all — together serving and caring — actively for the Body of Christ — His Church and our members in need. It is caring as Christ asks us to care, to love, to live abundantly.
Since its founding in 1998, the Christ Medicus Foundation (CMF) and our mission of Christ-centered caring has focused on four pillars of action:
The active living of the Christian faith, in daily life, reflecting God's love and the teachings of his church through the presence of active Christ-centered health care and health caring.
The active education of religious and lay leaders on the critical importance of true and active Christ-centered health care and caring, focused fully on the dignity and sanctity of the individual, the value of the whole human person, and the promotion of the culture of life at all stages of human life and spiritual development from the moment of conception to natural death.
The active promotion, building, support and defense of the Christian faith through the active presence of Christ-centered health care and health caring in daily living by:

providing for the care of all, inclusive of those most in need
actively protecting and defending the right of individual conscience of health care providers and patients in the practice of their faith, and
actively promoting the presence of Christ-centered health care and health caring at the point of commerce, the financial transactions of health caring.

The active establishment, promotion and unification of true Christ-centered health care and health caring through the best-practice management of a national set of Christ-centered health plans and options licensed, authorized, and financially supported by Christ Medicus.
To succeed in the delivery of Christ-centered health care, we must understand that it is not enough to set a single objective. Rather, it is a requirement that we set out each day to light and toil in the creation of whole solutions focused on the individual person and their improved health and wellbeing. That is, we successfully establish, manage and promote the growth of Christ-centered health care and health caring in the marketplace through our active success, partenerships, and investments, together in community and in commerce. This realization is Christ Medicus' dedication and passion.
Why Is Christ-centered Health and Health Caring Important to Me, My Faith and My Life Journey?
Simply stated, our whole health and wellbeing – bodily and spiritually – is truly dependent on the active presence of God in our daily lives.
Christ-centered caring is grounded in sacrificial love and our dedication to the promotion and protection of all human life as sacred from the moment of conception to natural death. Life and health are gifts from God's pure love. Successful, best-practice health and health caring management must focus on the health of the whole person, including physical, spiritual and moral wellbeing.
Daily life and caring for each other take place in community (God, self, brothers and sisters) and in commerce (the transaction of daily life). This observation is a living truth for each and every person.
Many will ask: Why? Why do you only now set out to establish true health caring dedicated to Christ-centered health care? Do we not already have Christian-founded hospitals and caring, Christian doctors who already care for us in a Christ-centered way? It is true; we have been blessed by individual health care providers who continue to struggle in the marketplace to truly provide Christ-centered care and caring. This reality is a testament to our faith and the character of individual health care providers. However, over the last 30 years, our society, through both the definition of the secular community (self) and secular commerce (greed) has progressively adopted a robust culture of death, reinforced by laws, regulations and market transactions (commerce – money). Truly, the intentional and willful removal of God from community and commerce has great consequences; sin begets sin and brokenness. This removal of God is critical in the brokenness of our health care system itself. This brokenness, the removal of God, is reflected directly in the context of abortion. One simply must ask would we, in the United States, experience 4,400 abortions each and every day if doctors were not paid to perform abortions and were progressively supported in this action by political and legal support? Said differently, we have 4,400 abortions a day and the popular supply of so-called "health care services" that are in direct conflict with Christian moral teachings due to a culture of death founded in the active removal of God, the direct promotion of political and legal supporting authority, and financial transactions that reward health care providers for providing these services.
The good news, however, is our spirit and the promise of America: the right of all to life and liberty, inclusive of the right to religious freedom and free markets.
Foundational is the observation that free markets are driven by market demand, the people and market share.
Also foundational is the realization that still today our religious liberty and right of individual conscience remain, if not substantively marginalized, protected in law, if not political consensus.
The underpinnings of law and political consensus to date that have protected religious liberty and the right of individual conscience continue, however, to be aggressively attacked by those who progressively promote and expand a Godless culture of death within our society grounded in human suffering and constituency dependency. The successful efforts of the U.S. Congress in 2007-2008 to expand the State Children's Health Insurance Program and the 2009 effort to politically and socially define National Health Care Reform as structured and regulated by the Department of Health and Human Services (HHS) objectively represented an aggressive attack on religious liberty, the right of individual conscience and parental rights. This effort clearly reflects a conscious objective to promote a dominant, legal and commercial foundation to continue to actively promote, expand, and support the culture of death through Health Care Reform Policy.
The Christ Medicus Foundation believes and adopts the fundamental premise that the delivery of Christ-centered health care and health caring is a Christian faith responsibility. That is, it is our responsibility as Christians to assure the presence of Christ-centered health care and health caring in our Christian community, within the Catholic Church, and more broadly, as a point of evangelization. Further, we strongly believe that the active practice of our faith in daily life, in accordance with our right of individual conscience and our right to religious liberty, must not be discriminated against in public policy, law, regulation or through government funding.
Christ Medicus clearly supports all continued efforts to reform and improve the delivery of health care services to all Americans through the provisions of universal access to best-practice health care services, that are affordable, charitable, Christ-centered, life-affirming, and focused on the essential role and responsibility of the individual in the cherished management of the gifts of life and health provided by God. As Christian stewards it is our direct responsibility to actively invest in our individual improved health, health care and health care security. Through Christian community (God, self, brothers and sisters) and our daily works, we dedicate this Foundation and CURO to the successful promotion and true presence of Christ-centered health care and caring in the marketplace. These efforts and our market partnerships reflect the provision of best-practice management services focused on the delivery of improved individual health, health care and the health care security of each person we serve. It is all about the whole health and wellbeing of every person, each and every one, as a child of God.
How Does Christ-centered Caring Help Me and My Family Live as Active Christians?
The simple answer to the effective and successful achievement of Christ-centered health care and health caring is Christ-centered community (God, self, brothers and sisters) and investment. This success requires God's presence in daily life and in the daily transaction of health caring through you and your family. Health care commerce is in fact defined by the health care plan, the financial relationship of the patient/participant, the doctor and the hospital/facility provider. Christ-centered health care, investment and ministry require your active engagement in a Christ-centered health plan.
Experts in the areas of health care, faith, economics, health plan management systems infrastructure, improved health and wellbeing, design and plan management, health education and patient engagement have all come together with Christian leaders to form a national Christ-centered, Catholic-living health care ministry known as CURO, designed for you and your active life as a Catholic Christian.