Troy, MI
March 16, 2020
Peace be with you! In this time of uncertainty, I want to remind you that the Christ Medicus Foundation and CMF CURO team and our membership are always here to pray for and serve you. All of us are united in responding to the challenges of the COVID-19 Coronavirus and it is very important to take all appropriate precautions. However, we know there is no reason to fear, as we turn to Our Lord and entreat His mercy, protection, and healing love.
We should also remember what Our Lady of Guadalupe told St. Juan Diego, "Let nothing frighten or distress you. Do not let your heart be troubled, and let nothing upset you. Am I not here, I who am your Mother? Are you not under my shadow and protection? Are you not, fortunately, in my care?"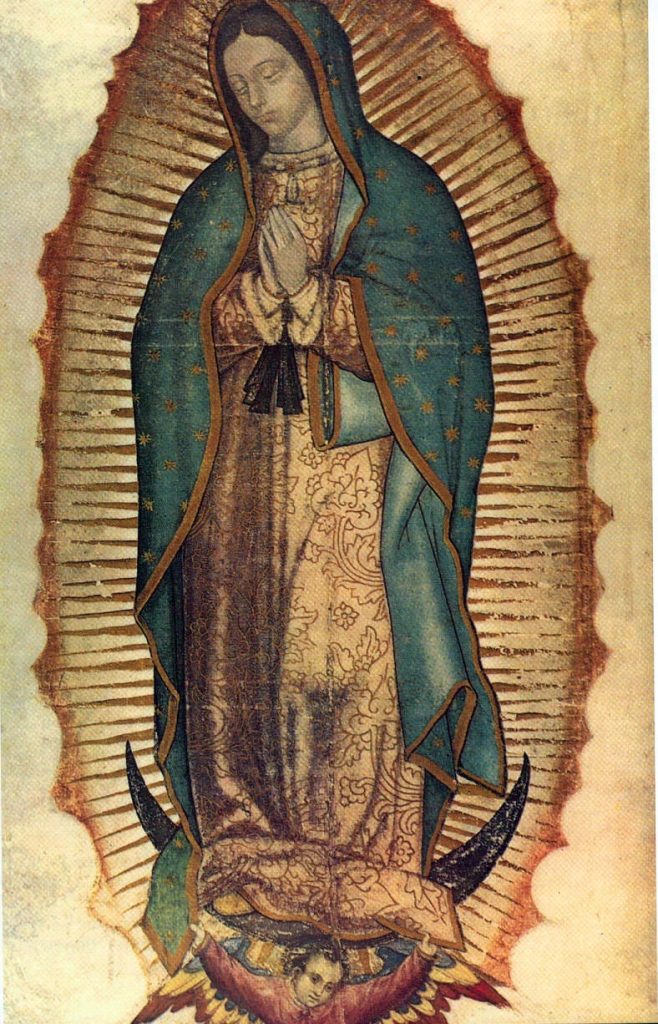 Our Mother's words are a great blessing. Rightly, we will be praying a rosary novena to Our Lady of Guadalupe for the health and wellbeing of all our members. We ask that you to join us in praying this novena with the following intentions for the next nine days, beginning tomorrow:
Dear Mother,
We entreat that you pray Our Lord has mercy on us, His sons and daughters. While we do not deserve Our Lord's mercy, we beg it for the sake of your Son's sorrowful passion. We pray that those who have died from the coronavirus may experience your Son's heavenly embrace. We pray that those who are sick may find healing. We pray that all, especially the elderly, infirm, and those with ongoing health conditions, may be protected from the coronavirus. We pray for all of those threatened by the coronavirus in any way. We pray for the conversion of each of us, so that we may have clean hearts that beat only for Our Lord. We thank Our Lord for His many blessings in our lives, and ask that His will be done in all things.
We pray this all in the name of your son, Jesus, Amen.
Further, in service to you directly, we wanted to make sure that you are getting the most accurate and useful information. For that information, we recommend consulting the Centers for Disease Control and the World Health Organization. Please check these sites routinely for the most up-to-date information on the coronavirus.
We have also created a flier to remind you about best practices to use to limit possible exposure to the coronavirus.
By practicing good hygiene, maintaining a strong immune system, and avoiding certain public environments, you can do much to prevent your possible exposure. Our friends at Asset Health have created a video for the broader community that provides tips on how to do this.Download 'Steps to Prevent Coronavirus' Flier
Finally, if you are experiencing any symptoms of the virus, contact your doctor. We are here to help you as well, but the best thing that can be done if you have symptoms of the virus is to get tested. If you are experiencing other medical issues, it is important that you get treated, while also mitigating your potential exposure. Our friends at MyCatholicDoctor provide Catholic telemedicine services that you can utilize so you may get the treatment you need from the comfort and safety of your home. MyCatholicDoctor has launched a National Coronavirus (COVID-19) Telehealth Response Program that you may want to utilize if you are experiencing symptoms of the coronavirus.
As you know, The Christ Medicus Foundation and CMF CURO are here to serve you, and we encourage you to pray with us and to let us know if there is anything you need. Please simply call or email us and we will respond promptly to your need. God bless you and your families.