On January 24, 2020, several members of the CMF CURO team attended the 2020 March for Life in Washington D.C. CMF CURO joined hundreds of thousands of pro-life advocates from across the country to stand in solidarity with the unborn.
A great number of participants in the March were Catholic or Christian, but other organizations including Secular Pro-Life and Feminists for Life of America showcased the diversity of the pro-life movement. Overall, the marchers were overwhelmingly young people, which provided an intense and enthusiastic energy throughout the day.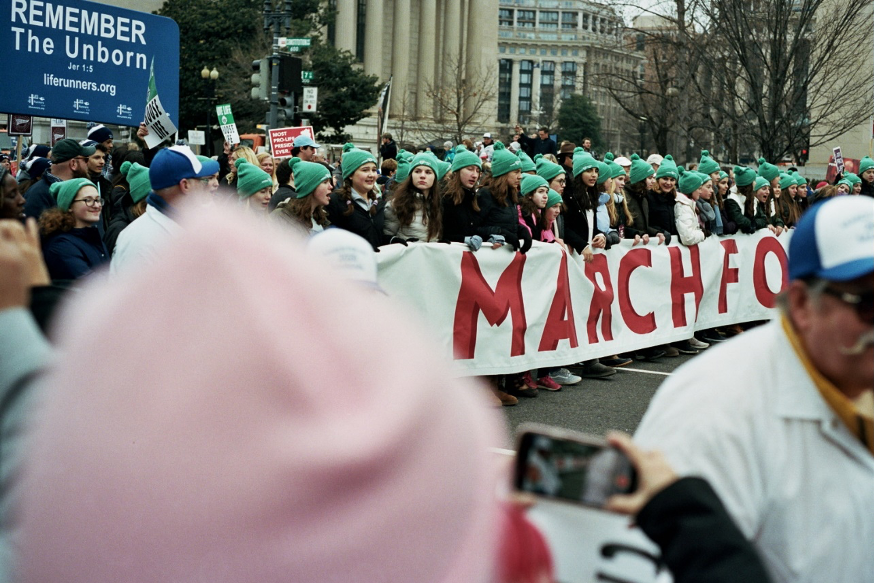 2020: A March to Remember
In the 47 years of the March for Life, this is the first time a U.S. president has attended and spoken to the crowds. During the rally, President Trump praised the work of those in the pro-life movement, stating "you stand for life each and every day. You provide housing, education, jobs, and medical care to the women that you serve. You find loving families for children in need of a forever home. You host baby showers for expecting moms. You make – you just make it your life's mission to help spread God's grace". The president noted that "the life movement is led by strong women, amazing faith leaders, and brave students", and speaking to mothers said, "We celebrate you and we declare that mothers are heroes". Throughout the rally, the crowd was visibly full of excitement and hope at the president's words and witness in attending the March For Life. The President's address at the March comes at a point in our nation's history that is crucial for the future of the pro-life movement and likewise for Catholic health care.
The Executive Director of the Christ Medicus Foundation, Louis Brown, along with the Director of CMF CURO, Jordan Buzza, had the opportunity to meet with several leaders in the pro-life health care movement throughout the march.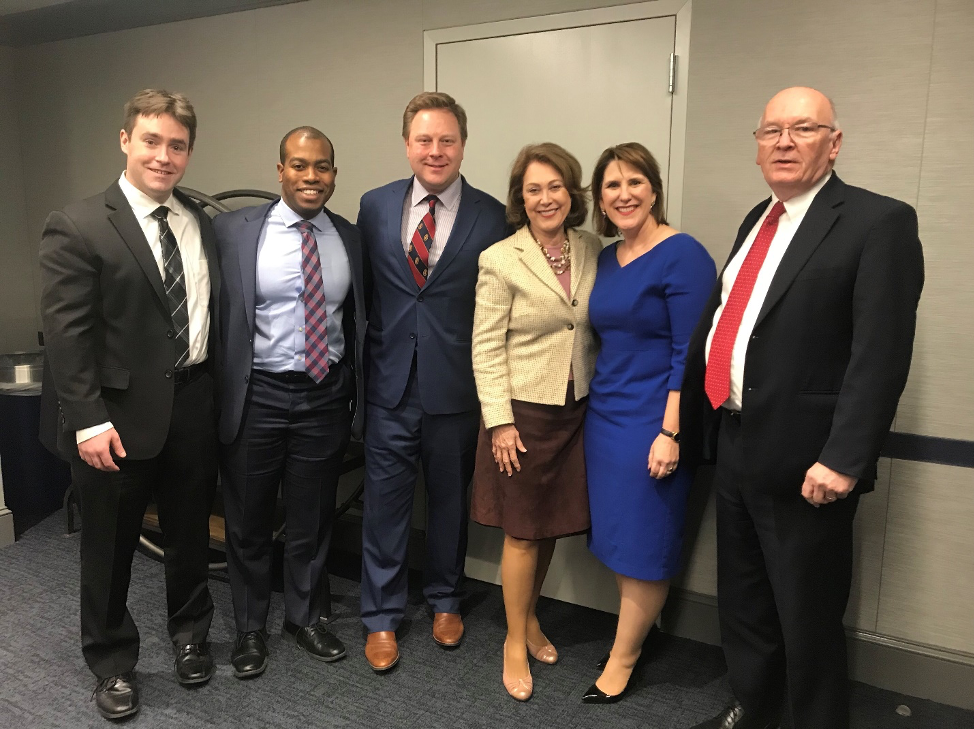 Cultivating a Culture of Life after March for Life
While many gather once a year to protest the injustices to life that are currently legal in our country, it is important to maintain our pro-life efforts every day. Here are some ways to build the culture of life in 2020:
To learn more about becoming a CMF CURO member, you can download an informational guide here. Or, you can call 800-840-7471 to set an appointment with one of our membership specialists.