We are called to live out our faith in every aspect of our life. By participating in CMF CURO, members are not only using an affordable method of health care but are also building a culture of life and thus living out their Catholic faith. CMF CURO is building a culture of life by providing a unique health care experience and being a communal force in the promotion of authentic Catholic health care.
Why is CMF CURO Needed?
Health care is perhaps the most crucial battleground for the pro-life movement in the United States, as it is being used to promote a plethora of anti-life procedures and ideologies. And while an overwhelming number of health care organizations have increasingly substituted the dignity of the human person and ethical procedures for profits, CMF CURO recognizes the importance of both human dignity and ethics. By choosing CMF CURO, you are a part of a community that promotes religious freedom and the protection of the most vulnerable among us in health care. 
CURO exists to empower and enable Catholics to live their faith and pro-life mission in accordance with Church teaching. This is done by providing educational resources, spiritual support, and immersion in a pro-life health sharing community.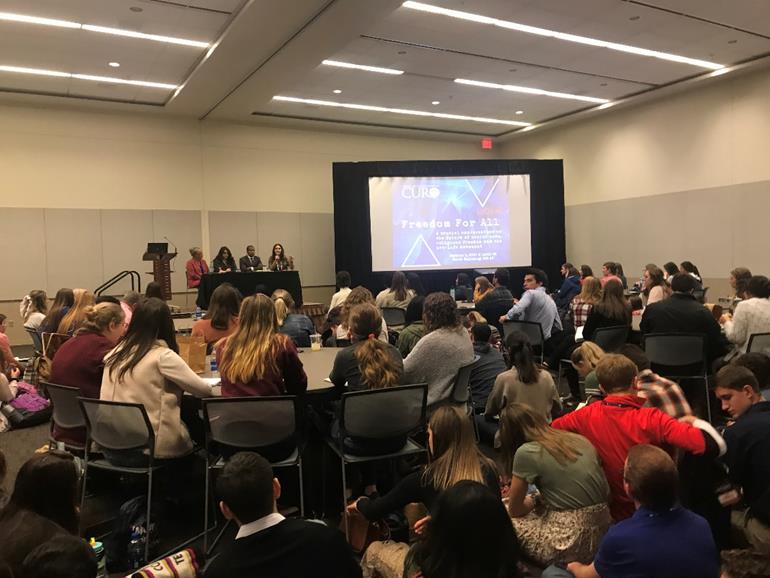 The Christ Medicus Foundation: Born from the Pro-Life Movement
In the mid-1990s, Mike O'Dea was actively involved in sidewalk counseling outside of abortion clinics in Michigan. On one occasion, while counseling a young woman who was contemplating having an abortion, he discovered that the woman's insurance company, which he himself also used, would fully cover the abortion procedure which she was considering. It dawned on him that the check he sent in monthly for his health insurance was indirectly funding abortion. Although his own policy did not cover abortion, he was supporting a company that covered the procedure for other people. He knew that he needed to raise the alarm within the Church and educate the bishops and laity about where their payments were actually going. Action was needed to provide alternative options for people of faith. Because of this, Mr. O'Dea founded the Christ Medicus Foundation (The CMF in CMF CURO). 
CMF CURO began as a program of the Christ Medicus Foundation in 2014 as a response to the Affordable Care Act (ACA, Obamacare), which among other things mandated that every American must purchase health insurance. Seeing the need for an ethical alternative to plans offered on the Obamacare exchanges, CMF CURO provides an affordable, morally licit, and authentically Catholic alternative to health insurance. The Christ Medicus Foundation continues to work on the legislative front for the freedom of our members and respect for life in health care beyond CMF CURO.
Unfortunately, there are many attacks that threaten authentically pro-life health care. One of the threats to life that will be heavily discussed in the 2020 election is the possibility of a single payer health care system. If this becomes a reality in American health care, there will be little room for truly pro-life and Catholic means of paying for your medical bills. We will be forced to contribute to an entity that contributes to practices contrary to life. To prevent this from happening, alternatives such as Catholic health insurance plans and sharing ministries like CMF CURO need to be built up and strengthened. The more that people are invested in organizations that facilitate authentically Catholic health care, the greater ability we will have to resist being swept into a single-payer system.
A Unique Life-Centered Experience
What is Health Sharing?
CMF CURO cares for the overall health of its members which includes their spiritual health in addition to their physical health. CMF CURO members share funds directly with each other to pay for their medical needs. They are encouraged to hold each other in prayer and even send notes to each other along with their shares. Through this, members recognize the full personhood of somebody who is ill or injured. Members of CMF CURO truly minister to others through their health care and truly respect the life of each individual in the ministry.
Spiritual resources
Members have access to resources to strengthen and guide them in their spiritual growth, and CMF CURO staff are prepared to pray with members upon request.
Member Benefits
Beyond spiritual resources, CMF CURO assists members through the sharing process. Health sharing can be a big jump from insurance, so it can be very helpful to have someone familiar with the process provide guidance. CMF CURO truly accompanies members during stressful times of illness or injury. CMF CURO members are in complete control of their health care decisions but are never alone in the process!
CMF CURO: Pro-Life at Its Core
CMF CURO extends its mission beyond its membership by promoting pro-life efforts in the United States alongside organizations such as the March for Life, the National Catholic Prayer Breakfast, The Fellowship of Catholic University Students (FOCUS), and the Napa Institute. The Christ Medicus Foundation also works directly with providers and clinics to build the culture of life in individual practices.
A Communal Force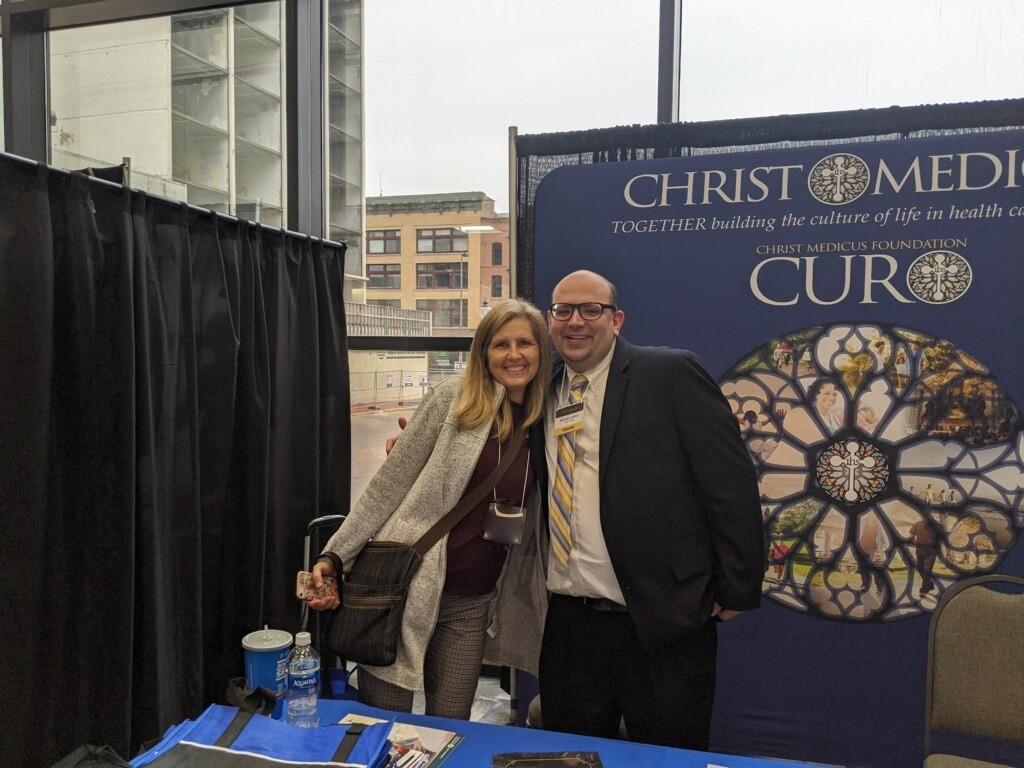 In many ways, CMF CURO can be called a ministry of accompaniment, with members and staff forming networks and coming together in both digital and physical communities. At the beginning of January, several members of the CMF CURO staff attended the Student Leadership Summit (SLS20), presented by FOCUS in Phoenix, AZ, and hosted a panel discussion on religious liberty in healthcare for conference attendees. Highlighting the challenges facing Catholic health care, CMF CURO and the other pro-life groups including Student's for Life of America, Becket Fund for Religious Liberty, and Bella Natural Woman's Care, brought together these future medical professionals, policymakers and pro-life advocates to build community around Catholic health care. 
That same weekend, members of our staff were attending the Encounter Ministries Conference in Toledo, OH. Michael Vacca, CMF CURO's Director of Ministry, Bioethics, and Member Experience, was able to connect with CMF CURO members and other ministries of healing at this conference.
Members of the CMF CURO community are also building the culture of life in their local regions! CMF CURO members Tim and Jo Welsh of Ohio founded a diaper drive called Bottoms Up, to assist single mothers in obtaining diapers for their babies. They currently operate through 29 food pantries in Ohio and expected to grow within the next year. 
Partners Supporting Life
The Christ Medicus Foundation and CMF CURO were founded to build the culture of life in health care. CMF CURO community of members participate in a pro-life Catholic health care model. While the care CMF CURO provides is unique and wholistic, the purpose is for the pursuit of Christ Himself!
If you are interested in learning more about CMF CURO call us at (800) 840-7471 
---
This was originally posted on the CMF CURO blog which can be found here